50 Picture Books for Second Language Learning
The power of books is not to be underestimated.

The right book can draw in a distracted child's attention, it can calm down a fussy, upset kid, it can launch children into their own imaginative play that could last much longer than it takes to read the story.

A book can give words to something a child has never expressed before.

A book can open up a new world of foreign language for the eager listener in the hands of a nurturing native speaker!
​
Here's more than fifty fantastic books that will work in just about any second language context/culture AND are captivating to almost every child.  
These are chosen based on these five guidelines: (
read that whole blog post here
) simplicity, repetition, relevance to child and language, and engaging. Then we've sorted them into several categories to help you narrow down which one will be perfect for your next language session. 
Note: 
Below the books listed are linked with an Amazon Affiliate links. These books can obviously be purchased used, new, wherever you want to, but if you use our links you will be supporting our website and team behind this blog. Thanks!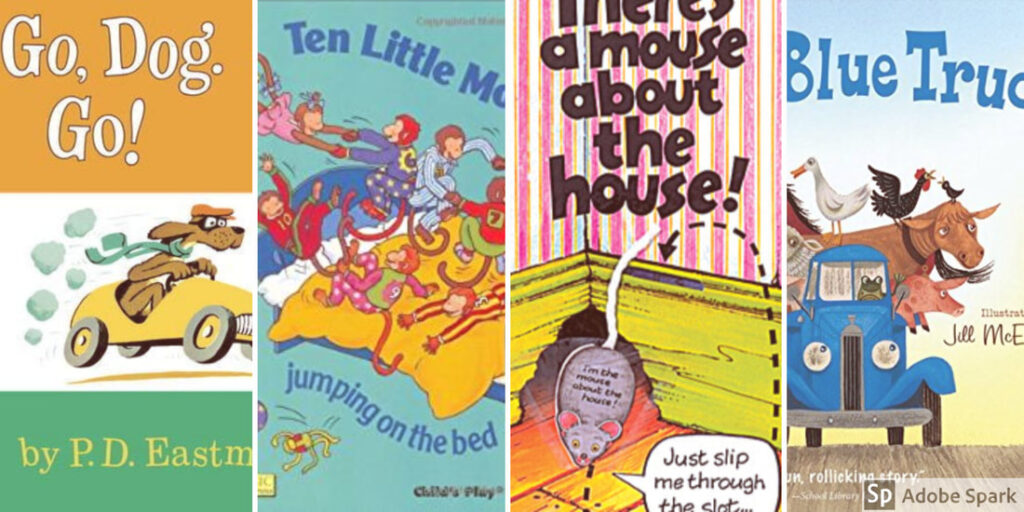 Simple Stories.
Stories are a beautiful, traditional way to teach language.  Consider your child's interests and attention span for choosing the right stories.  Afterwards, act them out with props!
My favorite story from this list is "No, David!"  It has simple language, and illustrations that are fun to describe.  Most of all, it is about a little boy getting into trouble, which makes it very relatable for children.  I also love "There's a Mouse About the House", which comes with a cardboard mouse and slots in the pages so that the mouse can explore in, under and around items in the house.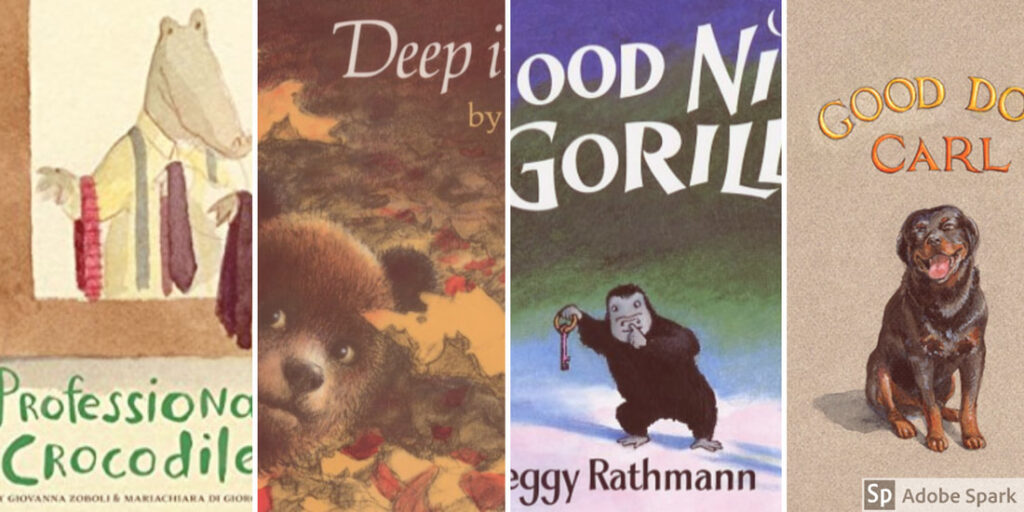 Wordless Books.
The nice thing about wordless books is that they can be used at any language level.  For example, at the beginning a child may just listen as someone tells a story and points things out in the pictures.  As they grow in language, they might want to start to talk about the pictures themselves. Really advanced language-learners can add dialogue or ideas about what people are thinking or feeling.  The options are endless! Here are just a few examples of the many wonderful wordless books out there.
Concept-based Books.
These have a very loose storyline or no story line at all, but they use repetitive language and illustrations to highlight key language concepts.  I have found that these kinds of books are relatively easy to "translate" because they tend to involve repetition, once you work out how you want the repetitive script to be done in the target language.
Books that target action words in daily routines.
These meet the criteria of being very familiar to your child!  These will give you great vocabulary for every day activities.

My favorite book from this list for young children is "Good Night, Teddy."  It comes with a little plush teddy bear that you can use to act out the routines of going to bed.  "Sleepy Bunny" is a similar idea. I also love the book "All Better" because it comes with reusable sticker bandages for acting out the routines of what to do when you get hurt ("Clean it, kiss it, put a bandage on it.  All Better!")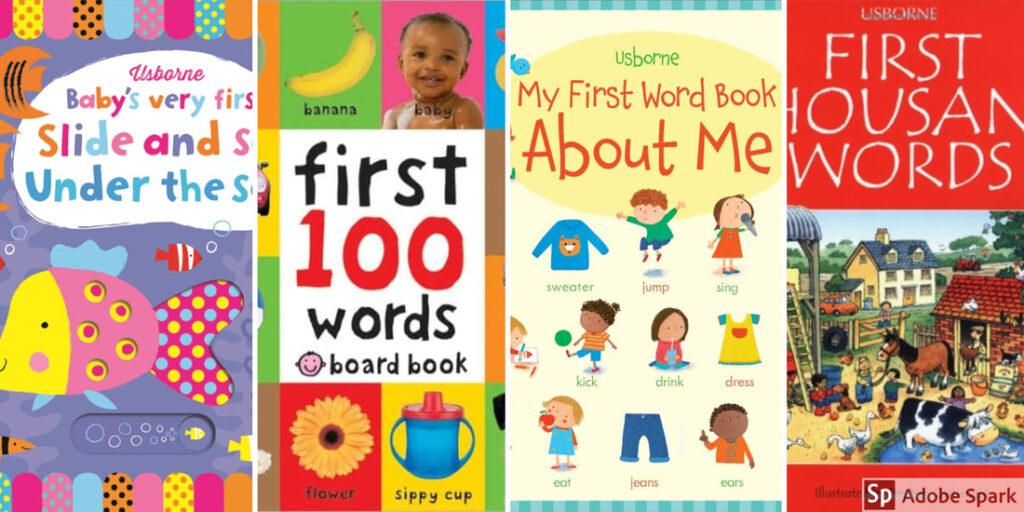 Labeling and Action Picture Books.
These books don't have a story but a set of pictures that can be used for labeling and asking "Where is ______?"  (If your kids are readers, I would recommend you cover over the English words so they won't distract). I like to go on "treasure hunts" in the house with my kids to find the words that we labeled in the book!
My absolute favorite book from this list is Usborne's First Thousand Words, because it's also a seek-and-find game, and wordless book of everyday picture scenes with action going on that can be described as language skills develop.   It can grow with your child, no matter their age or language level. It's probably best for preschool age and older, so for toddlers you may prefer one of the other books on this list. My Big Barefoot Book of Wonderful Words has really good reviews, although I haven't used it myself.
This booklist is by no means exhaustive, and we would love to hear what books have worked for second language learning sessions in your own family. Leave a comment with a book that you think should belong on this resource list!
Want to learn how to use any book in a language session with a Language Mama?
That's coming soon on our blog. Subscribe so you won't miss any new content!
​Post by Rachel